Modeling and Load Flow Analysis of a Microgrid Laboratory.
Taufik

Matthew A. Guevara

Ali Shaban

Ahmad Nafisi
Keywords:
microgrid, power engineering laboratory, ETAP modeling, power system education.
Abstract
Microgrids-miniature versions of the electrical grid are becoming increasingly more popular as advancements in technologies, renewable energy mandates, and decreased costs drive communities to adopt them. The modern microgrid has capabilities of generating, distributing, and regulating the flow of electricity, capable of operating in both grid-connected and islanded (disconnected) conditions. This paper utilizes ETAP software in the analysis, simulation, and development of a lab-scale microgrid located at Cal Poly State University. Microprocessor-based relays are heavily utilized in both the ETAP model and hardware implementation of the system. Three case studies were studied and simulated to investigate electric power system load flow analysis of the Cal Poly microgrid. Results were compared against hardware test measurements and showed overall agreement. Slight discrepancies were observed in the simulation results due mainly to the non-ideality of actual hardware components and lab equipment.
Downloads
Download data is not yet available.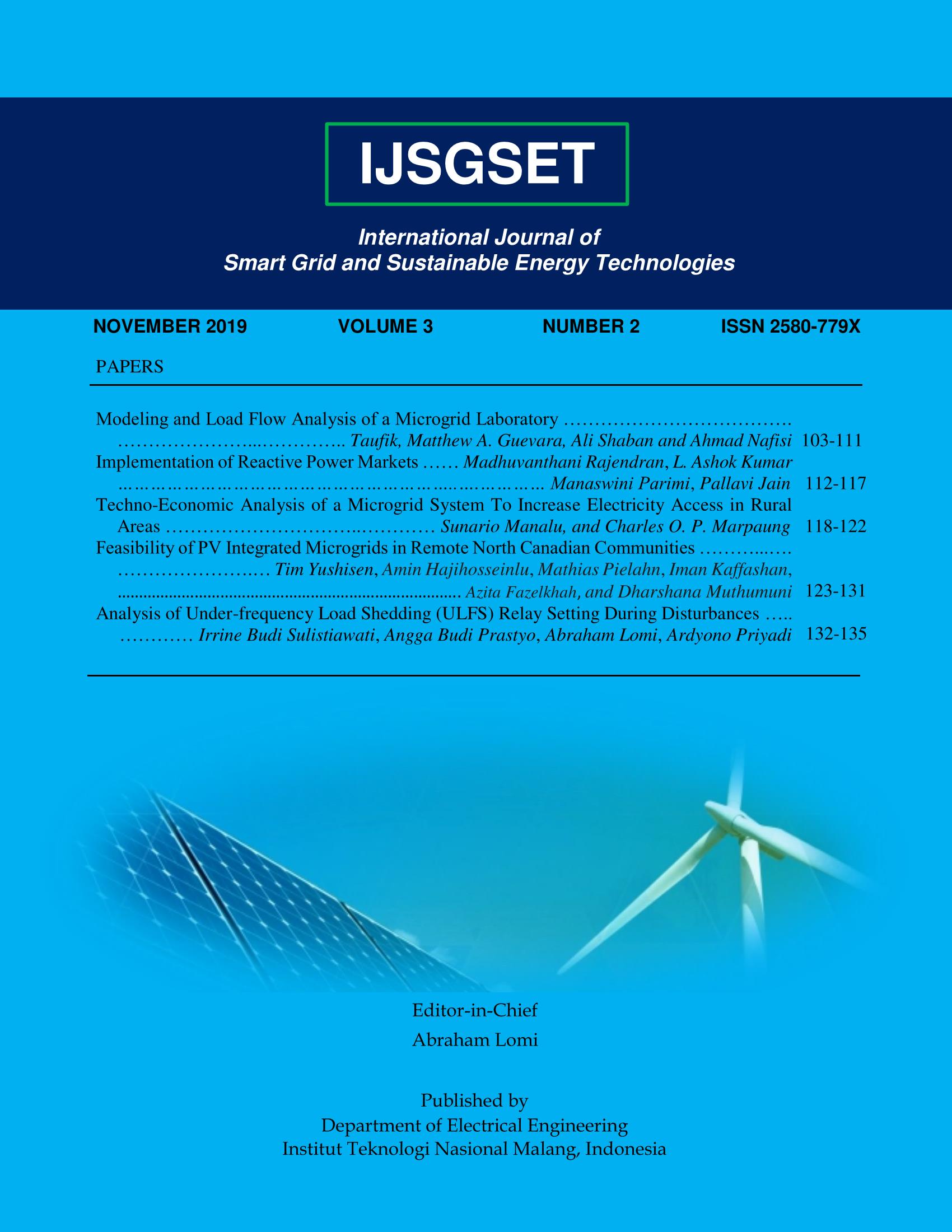 How to Cite
Taufik, GuevaraM. A., Shaban A., & NafisiA. (2019). Modeling and Load Flow Analysis of a Microgrid Laboratory. International Journal of Smart Grid and Sustainable Energy Technologies, 3(2), 103-111. https://doi.org/10.36040/ijsgset.v3i2.1178