Feasibility of PV Integrated Microgrids in Remote North Canadian Communities.
Tim Yusishen

Amin Hajihosseinlu

Mathias Pielahn

Iman Kaffashan

Azita Fazelkhah

Dharshana Muthumuni
Keywords:
Microgrid, clean energy, remote community, renewable energy.
Abstract
In this paper a methodology for a transition away from a fossil fuel dependency to clean energy in remote communities in northern Canada is presented. Both technical and non-technical obstacles associated with such a transition to clean energy are outlined. A proposal on how to possibly overcome these obstacles is also presented.  The technical aspect of this work includes a case study on one of the communities in northern Manitoba, Canada. The case study is supported by simulations, using the software tool PSCADTM/EMTDCTM. The simulation result illustrates how the control system coordinates various parts of a microgrid and reduces annual diesel consumption.  
Downloads
Download data is not yet available.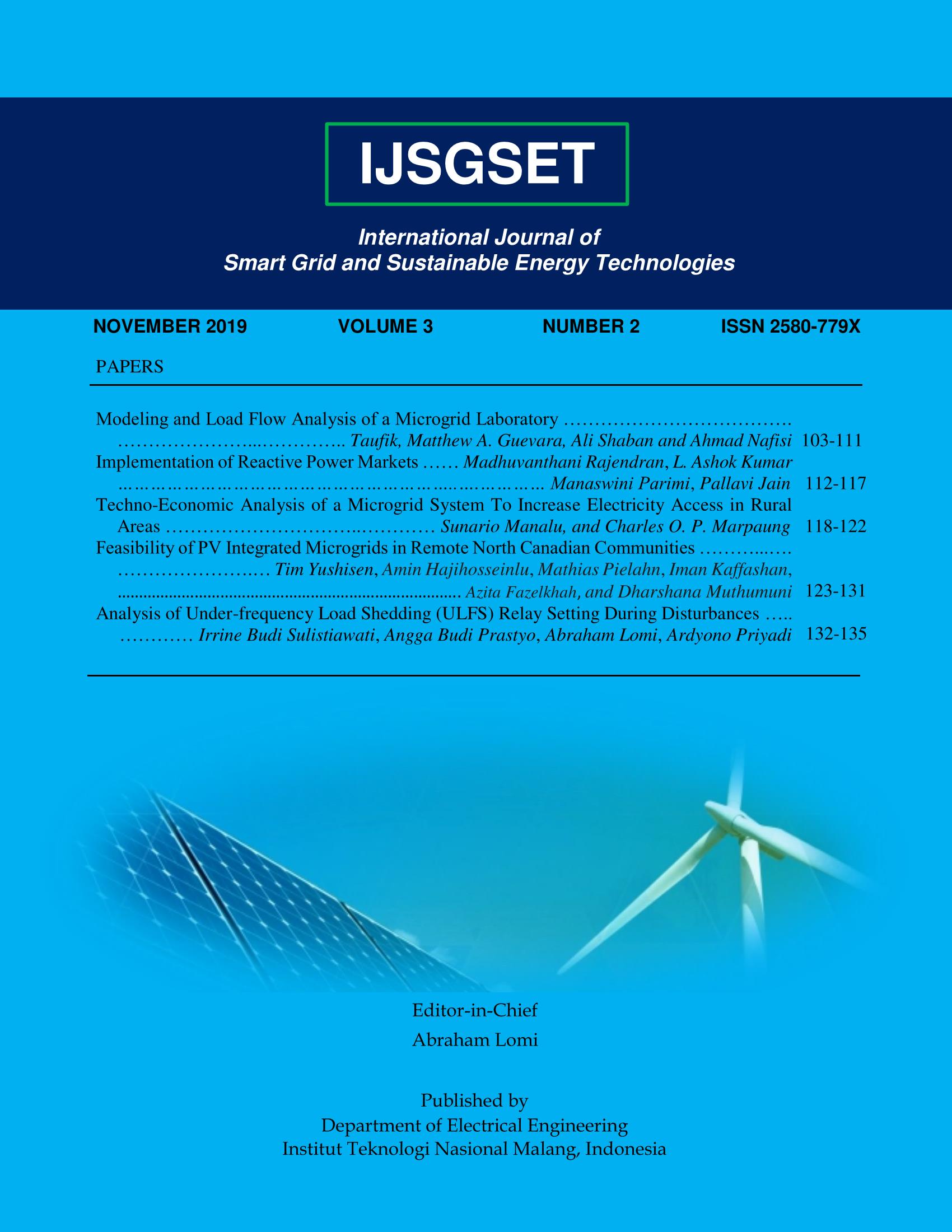 How to Cite
YusishenT., HajihosseinluA., PielahnM., KaffashanI., FazelkhahA., & MuthumuniD. (2019). Feasibility of PV Integrated Microgrids in Remote North Canadian Communities. International Journal of Smart Grid and Sustainable Energy Technologies, 3(2), 112-120. https://doi.org/10.36040/ijsgset.v3i2.1261