Analysis of Under-frequency Load Shedding (UFLS) Relay Setting during Disturbances
Irrine Budi Sulistiawati

Angga Budi Prastyo

Abraham Lomi

Ardyono Priyadi
Keywords:
load shedding, frequency, under frequency relay.
Abstract
Load changes on the system will affect the system stability itself.  Load demand that exceeds the generated power will cause the system frequency to decline. Therefore, a load shedding procedure is required to improve the frequency. This research focuses on how to design a load shedding scheme that is activated by the operation of under frequency relay. There are two scenarios to analyze the system performance with a simulation, which are losing power on line about 128 MVA and generator loss power about 192 MVA. Those scenarios result in a decrease in the system frequency to 47.48 Hz and 47.90, respectively. After the load shedding scenario is performed, the frequency became an increase in the range of 51.54 Hz and 49 Hz within a few seconds.
Downloads
Download data is not yet available.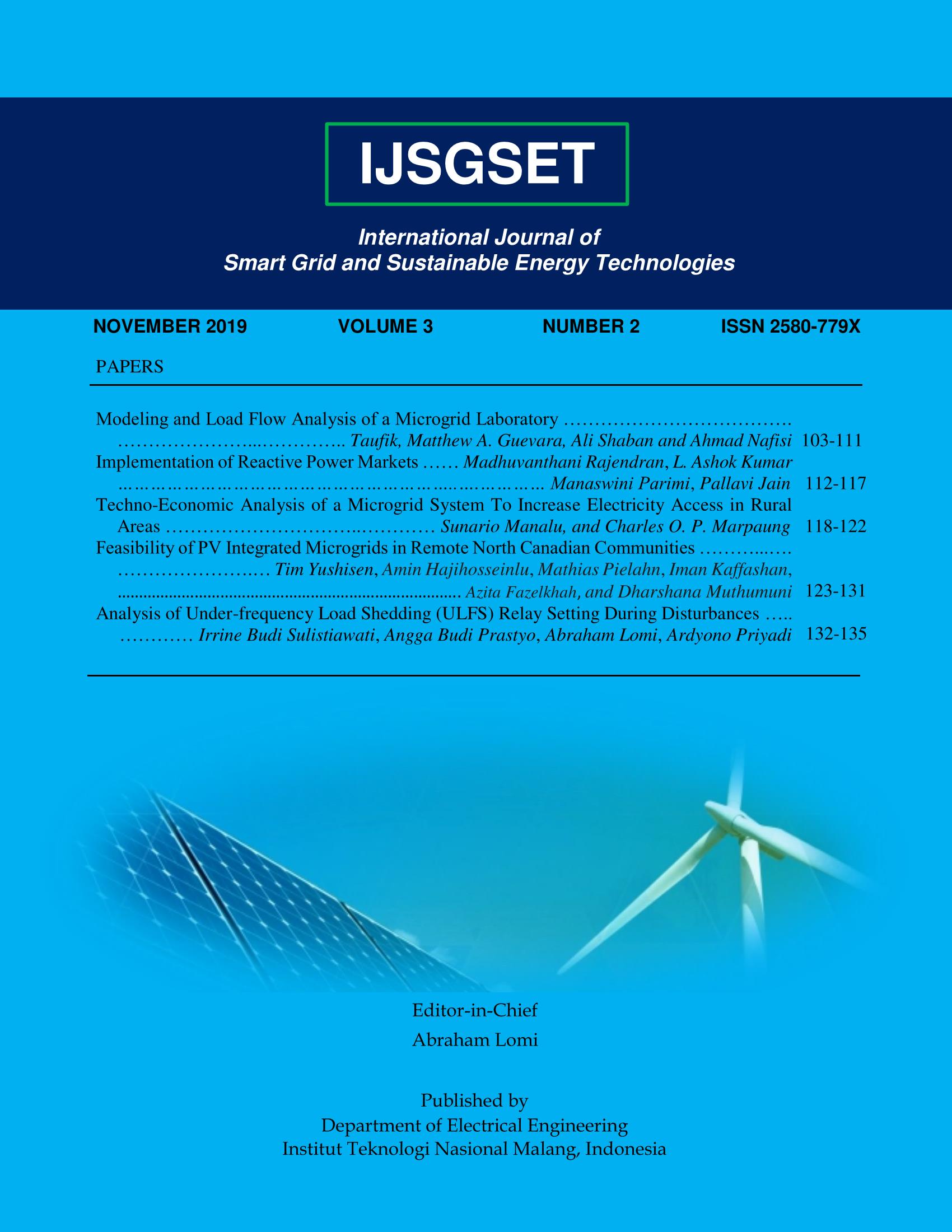 How to Cite
SulistiawatiI. B., PrastyoA. B., LomiA., & PriyadiA. (2020). Analysis of Under-frequency Load Shedding (UFLS) Relay Setting during Disturbances. International Journal of Smart Grid and Sustainable Energy Technologies, 3(2), 132-135. https://doi.org/10.36040/ijsgset.v3i2.2292